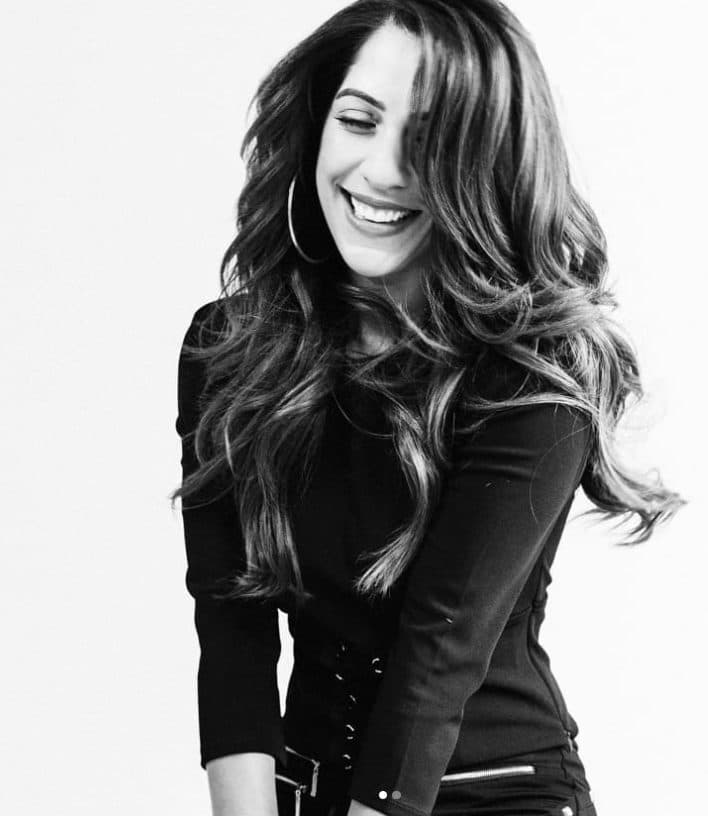 Meet Tracy Lynn
If you decide to sit in Tracy's chair, you might find yourself laughing, talking about food, your pets, or your latest Netflix binge. You might even find yourself falling asleep while she's doing your hand-tied hair extensions. A visit with Tracy is a time to relax, take in the good vibes, and fall in love with your hair again!
What my clients are saying
Tracy is absolutely an angel on earth! She is a hair and extension GENIUS. My install was flawless and my hair is gorgeous. I will never let anyone else near my hair. She always has the clients best intrest in mind and I adore her. Being in her chair for hours is always fun. I drive 2 hours to see her and she is so worth it. Love love love her.
Tracy is always keeping up on her education for color and hair extension classes and it shows in her work! She is extremely meticulous and creative and consistently delivers at every single appointment. I always feel heard when I want to change something up, and Tracy never hesitates to give her professional opinion or offer me a new look, which I love. I've been going to Tracy for over 6 years now and I would recommend her to anyone looking for a Stylist with integrity and passion!!
There is NO ONE I would trust & go to other than Tracy! She is quite simply the BEST at what she does! A true artist in her craft, wildly talented, and the most FUN to hang out with while you're sitting in her chair. I have been going to her for YEARS for color and keratin (love!), now consider her a true friend for life, and would follow her anywhere! I cannot recommend her ENOUGH!! ❤️
Tracy did a wonderful job on my maintenance tighten using a hand tied method. She is trained and certified in multiple methods which is incredible because she can customize and adjust what will work best with your hair type. I, myself am a hair extension stylist so I can determine what is great work and what is not, and she is by far amazing at what she does!
TRACY IS #1! I have known Tracy for years, and she is still the only person I let touch my hair. I come all the way from VERMONT a few times a year because she is so good. I don't like to go crazy with color or cut, and Tracy gets it right every single time. She listens, plans, checks in, and always makes me laugh while she does my hair!! We have a blast every time that sometimes I forget I'm at a hair appointment. Her coloring skills are precise and it's obvious that she has been doing this for a while. She takes so much care in how the color lies in your hair and what the finished product looks like. I can't say enough. I am always beyond satisfied when I leave her chair, and can't wait for my next appointment! I am grateful for Tracy!!
I don't even know where to begin. Tracy is such an amazing hair dresser as well as an amazing person! Her personality is infectious and our appointments always fly by! I came to her for a corrective color, my blonde was so yellow and washed out looking. She totally saved me and got me ready for my extensions. My extensions totally blew my expectations out of the water! They were absolutely beautiful and blended with my own hair flawless. Fast forward a year later and we both agreed it was best for the integrity of my hair (my own hair )to bring me back to brunette. Well that turned out to be the best decision and she took me from a bleach blonde to an amazing brunette in one day. I look forward to every appointment with her! She is fun and full of knowledge. She knows her stuff and always has the clients best interest at mind. My hair has never looked better!!!
Tracy does such a great job! She is the only one I trust for my color - she's the best at high and lowlights! I highly recommend her!
Tracy is the absolute best. Tracy has been cutting my hair for a few years now, but recently I have decided to go gray; this has been quite the undertaking as I have been using black box dye for years. Working with Tracy has been amazing. She has listened to what I wanted and came up with a plan to get me there while still maintaining the integrity of my hair. She is very passionate about what she does and goes above and beyond to make sure my hair not only looks great but is healthy too. Would highly recommend her to anyone looking for a colorist/stylist.
I started to see Tracy after a horrible experience that left my hair streaky and in bad shape. Now, I wouldn't trust anyone else to touch my hair. She brought my hair back to life and gave me the color and style that I wanted. She is a great colorist and really listened to how I wanted my hair to look. My highlights look very natural and I get compliments all the time and everyone is shocked that I color my hair. I can honestly say that my hair has never looked and felt so good. Plus, Tracy is very personable and fun to be around.
Love love love my NBR extensions!! Tracy is a miracle worker! I was incredibly insecure after my hair was damaged from a previous stylist. Tracy provides a judgment free zone and genuinely wants to help boost your self confidence. I appreciate her knowledge and motivation for continued education to master her specialty. Im going into my second round of extensions this week!
Tracy is an amazing stylist and colorist! Highly recommend. Super nice person and always listens and consults with options for the best possible hair!
Tracy is amazing! She has given me the hair of my dreams with NBR extensions. The hair looks so natural and she really knows what she's doing. I have so much more confidence with my hair!! On top of that, Tracy is so sweet. She makes anyone who sits in her chair comfortable. Definitely check her out for your dream hair!
Tracy is awesome and talented! I have had my hand-tied hair extensions in now for about 8 months and am obsessed! They are undetectable and I get so many compliments on my hair now! Even on a windy day I don't have to worry about anyone being able to tell I have extensions! And super easy maintenance also! It's always a fun time seeing Tracy for my hair!
HTL STYLING AND EXTENSIONS is amazing! Tracy is experienced, friendly and professional. I've had hair extensions for over a year and they are beautiful and look natural. There has been no damage to my natural hair. I suffer from migraines and they are painless and easy to maintain at home without discomfort. I love the color and length. People can't tell I have hair extensions and I am always complimented on how beautiful my hair is.